I have a new hobby!! :D It's my Smash Book and I love it so much!!
No idea what a "Smash Book" should be? I'll try to explain…
-You stick very random stuff you like (photos, quotes, drawings, stickers…) -> smash
In a kind of book -> smash book
-If you match that well it can look very nice in the end!
-And you can definitely have a lot of fun. ;)
Here some stuff out of my Smash Book: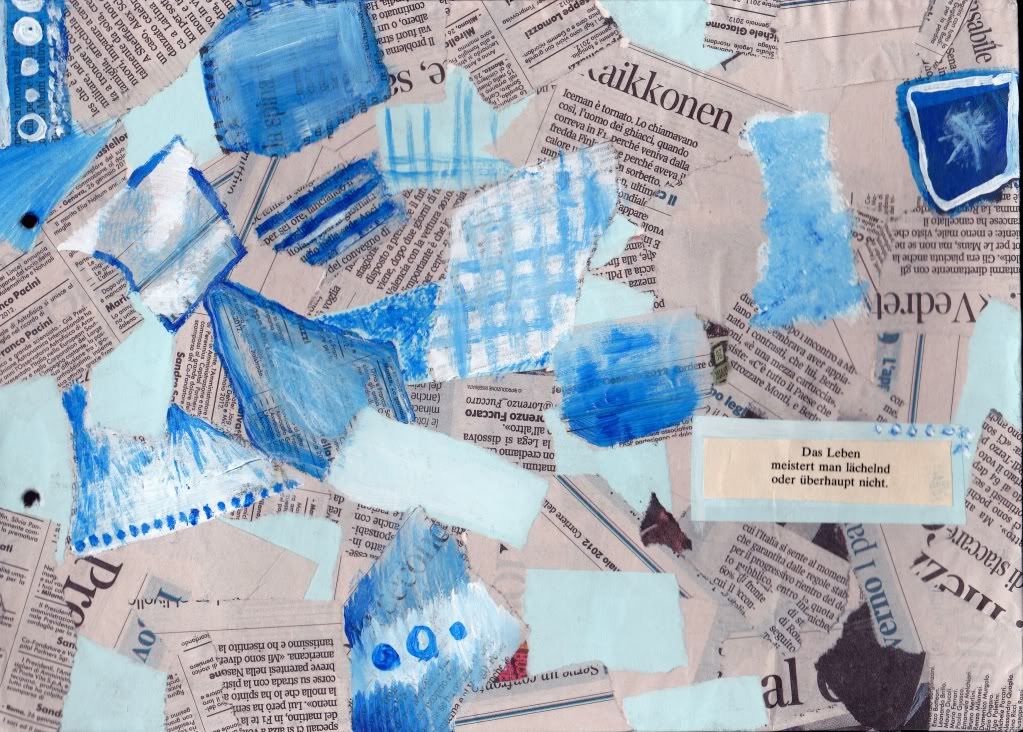 That's the front cover! The text on the right side: "Das Leben meistert man lächelnd oder überhaupt nicht" ("Life you match with a smile or you don't.")
Very random guy in desert ;)
Multiple boat collision.. But, hey, nobody is perfect!!!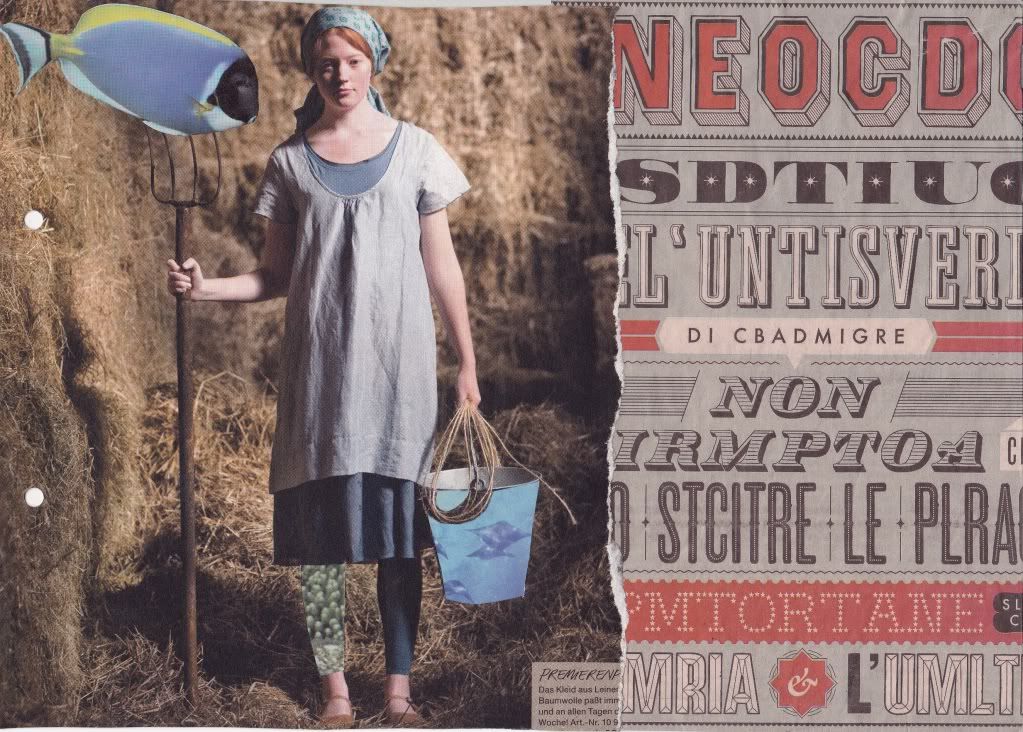 The left image is out of a Gudrun Sjöden-catalogue, I just love them so much! I added the fish, the left leggin and the other fish in the bucket... (Don't ask why)