Venice is such an amazing city! :D These pretty coloured houses, all the boats in the channels, these romantic bridges and the hundreds of sweet shops with lots of vencian carnival masks or other lovely things. Ok, all these sweet shops are ways too expensive to buy anything, but it's enough just looking at them! I definitely wanna have a house at Venice, preferably an orange one one of these where you just get outside with a boat because after the door starts the canal.
The small streets with bridges at Venice are very mysterious and fascinating, but I think to really discover the city you need an own boat. There are just too many places where you don't get on foot because there are no streets besides the channels. All the other spaces are full of very random tourists from all over the world with their cameras... (just like me ;)
I really took a lot of photos this day, enough to empty the battery of my camera, here you can see about 1 % of them ;)
Near the "Ponte Rialto"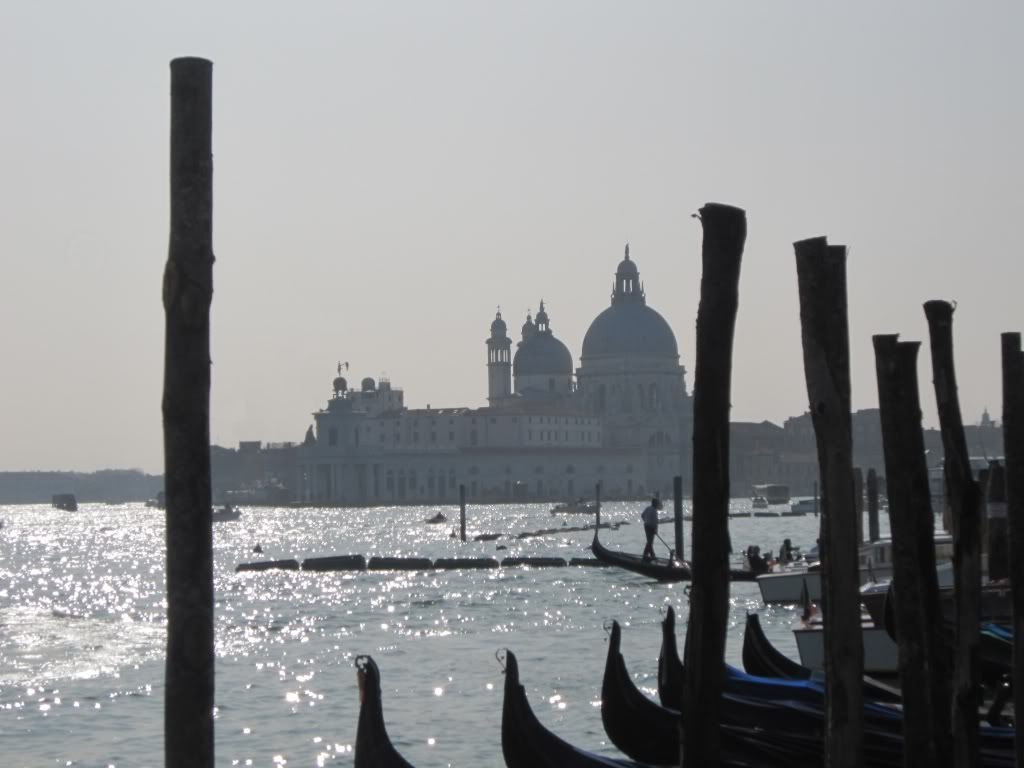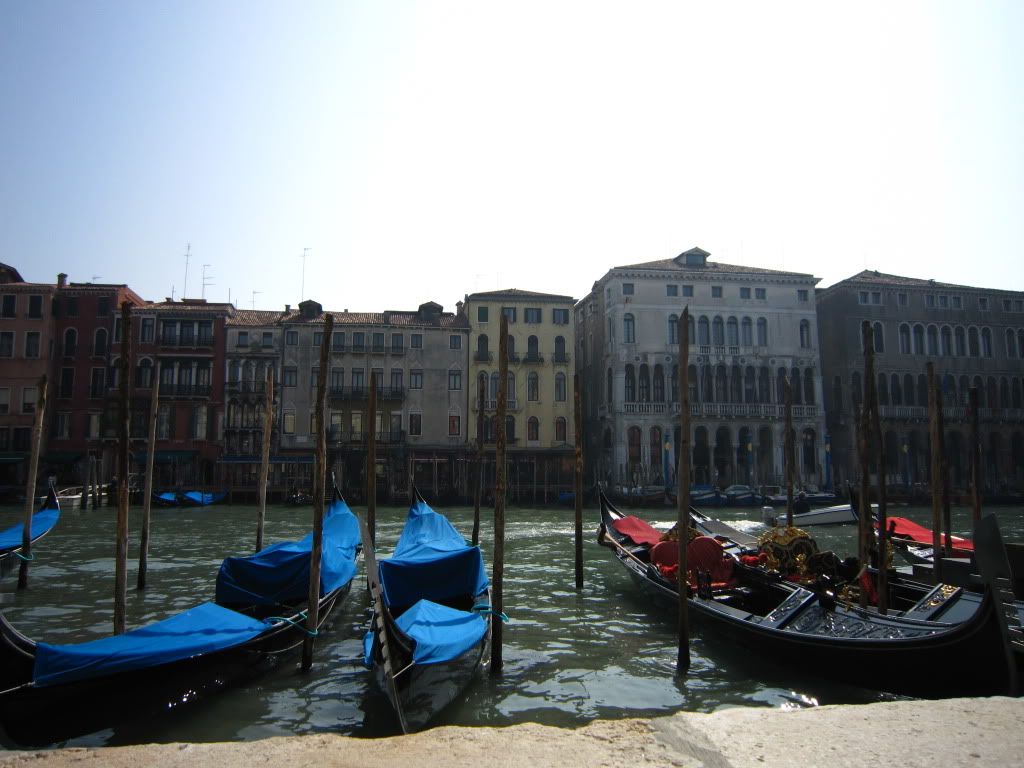 One gondola-trip: 100 €
A painting we found on a wall, I think it's the "Piazza San Marco", the central place.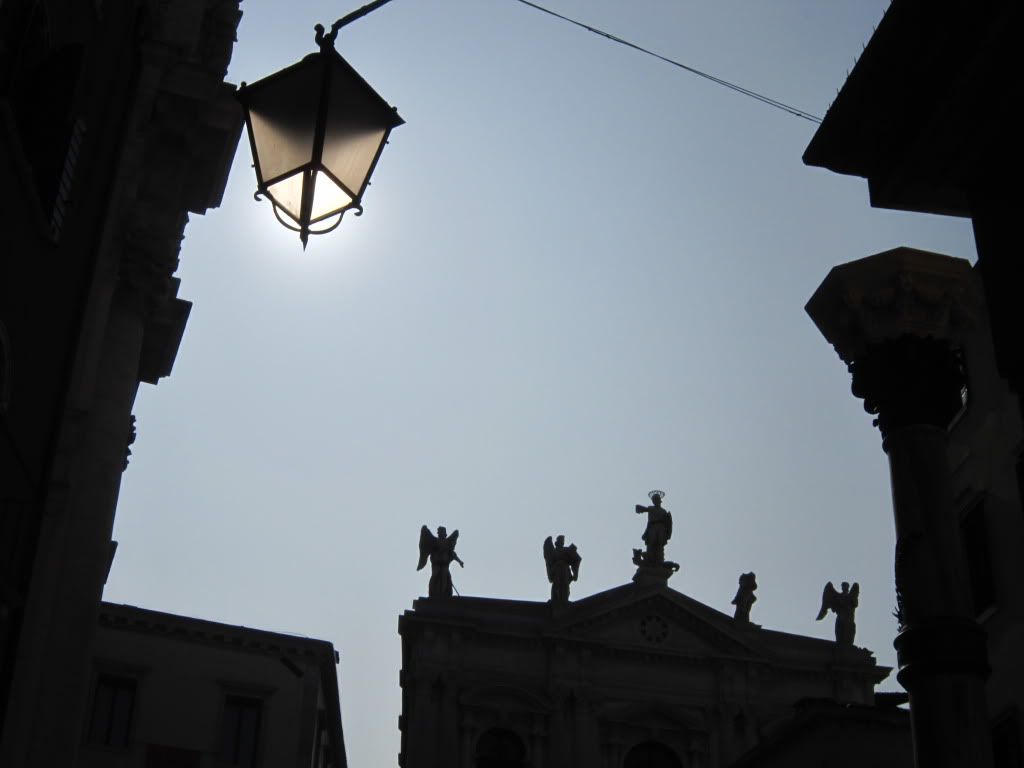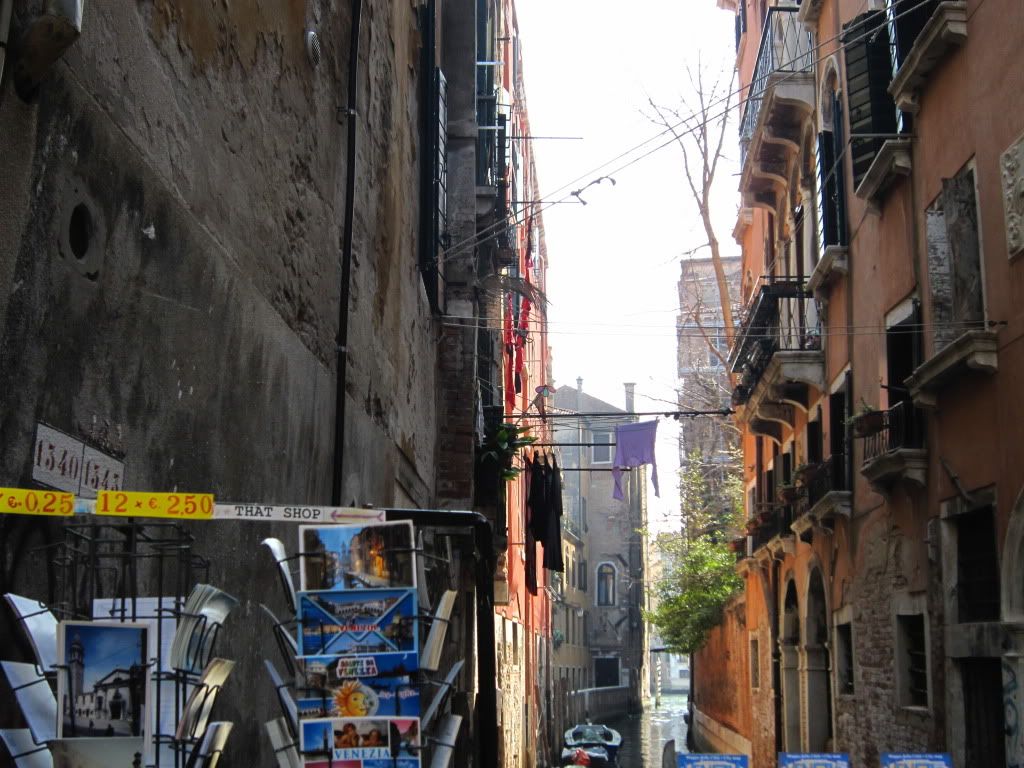 I took about 100 photos alone of this lion with wings. It's so cool, itsn't it? ;)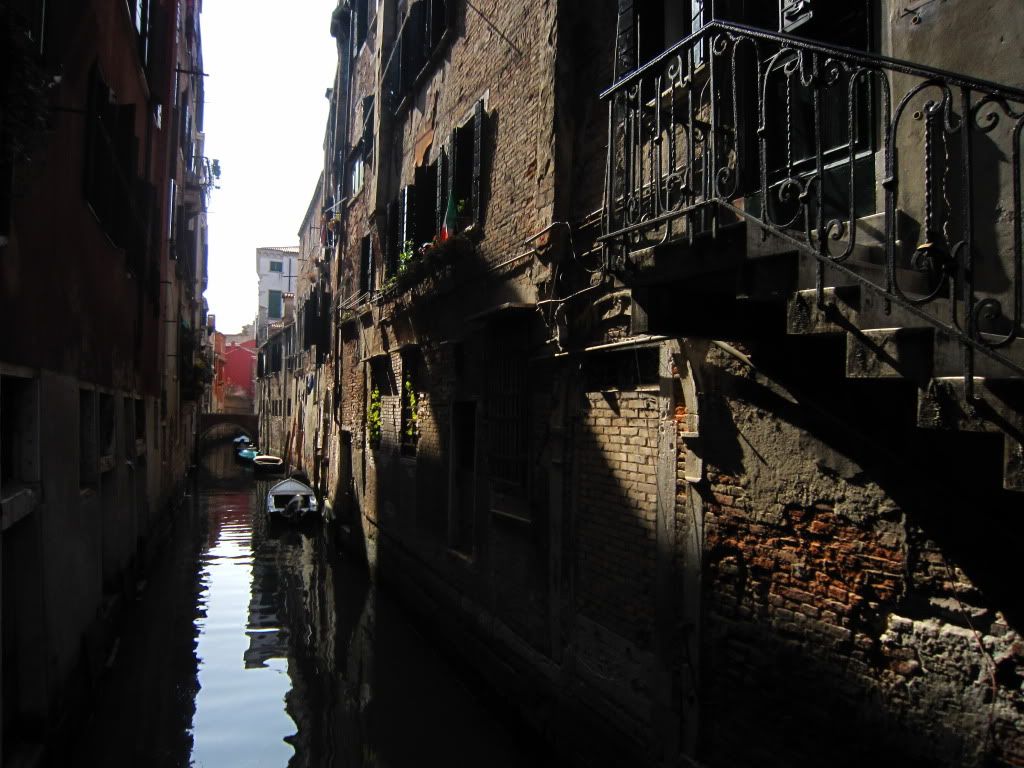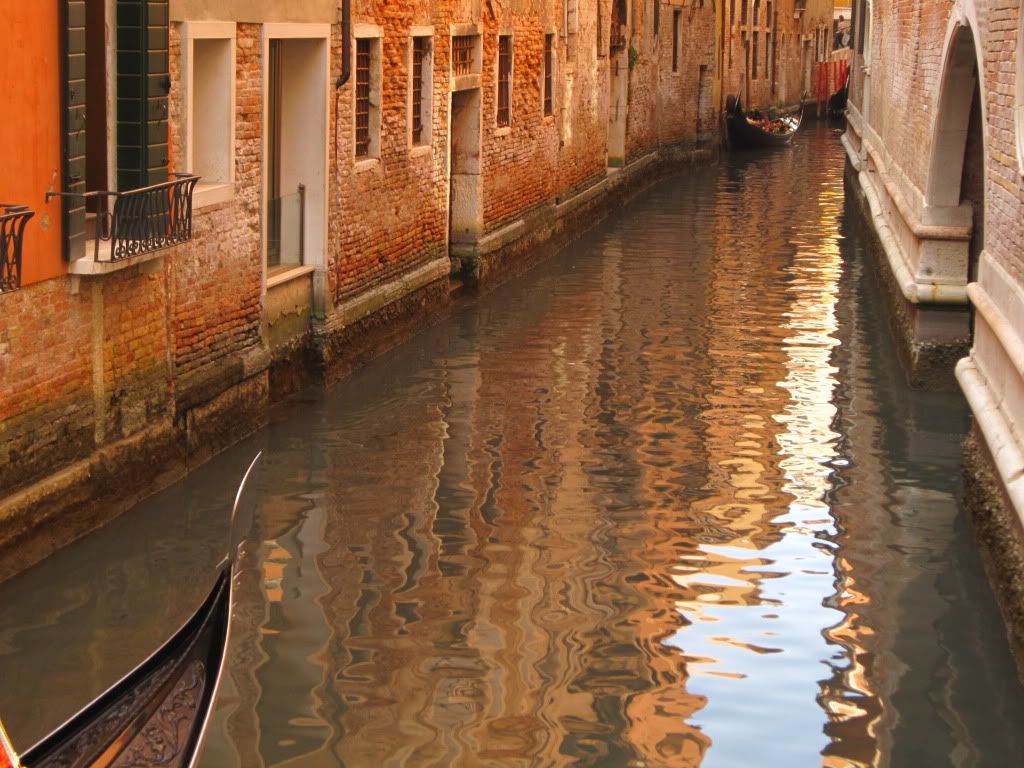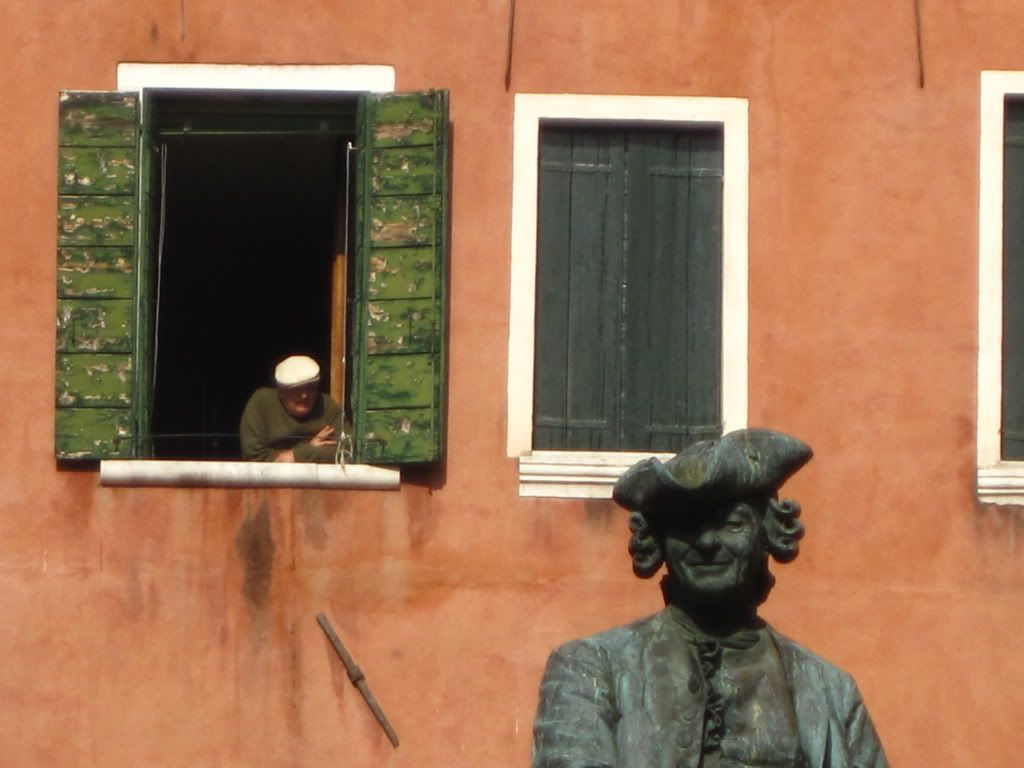 Can you see the guy in the window? We passed this place many times and he was always there, in the exactly same position, I thought this was something very cool. All the people were stressed somehow, running around, trying to take as many photos as possible of everything, not able just to stay somewhere in peace for more than a few seconds. He just looked at them calmly.
Has anybody of you ever been to venice? How did you like it? What did you like best? Have you been on a gondola trip?